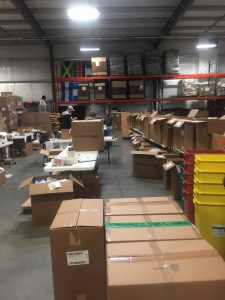 Request Donated Medical Supplies and Equipment
Thank you for your interest in receiving a donation of medical supplies and/or equipment through Mihret Medical Supply Group's humanitarian aid program.
We will work closely with you throughout the process, but it's a good idea to get to know us before submitting a request. For reference, please see our Donation Guide for guidance or Supplies Request as to the equipment we are currently seeking from US hospitals.
We are committed to ensuring that the shipments we prepare provide the maximum benefit for the people we serve. That means making sure our partners are well-informed. Please contact us to answer any questions you still have: 888.538.4088 or [email protected].